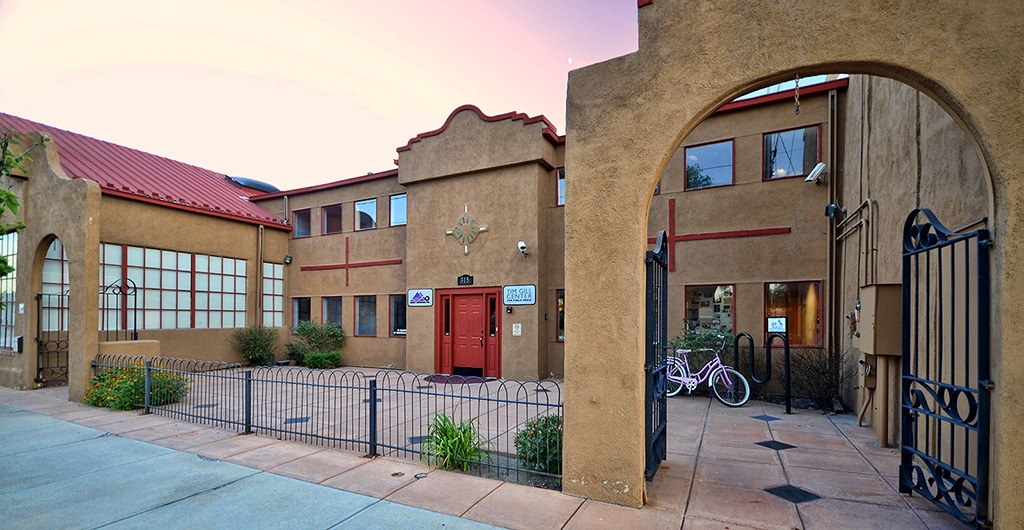 TIM GILL CENTER FOR PUBLIC MEDIA
Continuing its strong commitment to local nonprofits and public broadcasting in Colorado, in 2012 the Gill Foundation awarded Rocky Mountain PBS the facility at 315 E. Costilla Street in Colorado Springs, which has become known throughout the state as a place to convene, collaborate and create positive change for a greater community. Here the Tim Gill Center for Public Media was born. The building also serves as a branch office of Rocky Mountain PBS for Southern Colorado (KTSC).
ABOUT US
Today, the Tim Gill Center for Public Media carries on the vision of to inform, engage and elevate citizens in dialogue vital to building a better community and has a wide reaching positive impact on public broadcasting in Colorado.
RESERVE A MEETING SPACE
The Tim Gill Center for Public Media houses two community meeting spaces that are free to 501c3 nonprofit organizations. For-profit organizations and groups wishing to use the spaces during evening and weekend hours can do so for a small fee.
COLLABORATIVE
The Tim Gill Center is a dynamic hub that connects people, experts and resources. Our goal is to engage and encourage student and citizen journalists to create and share stories that would otherwise go untold. Join us, there is a place for you.
CALENDAR
Rocky Mountain PBS and the Tim Gill Center for Public Media offer community events throughout the year. Check out our calendar for upcoming events and recaps from past events. If you wish to have your event featured here, please contact us.
** Please note that the Tim Gill Center has an inclement weather policy. We encourage you to monitor the changing weather conditions. Our policy will mirror Colorado Springs School District 11; if District 11 is closed, the Tim Gill Center will be closed; if District 11 is delayed, the Tim Gill Center will be open based on the delayed timing. It is expected that you will notify members of your group in the event of inclement weather resulting in the change of operating hours (or closure) at the Tim Gill Center. **
---
FOLLOW US!





CONTACT US
315 E. Costilla Street,
Colorado Springs, CO 80903
(719) 418-5851
[email protected]
HOURS OF OPERATION
Monday through Friday: 9:00AM – 5:00PM
Saturday and Sunday: Closed
Office may be opened in the evenings and weekends for special events and meetings by reservation only.
ADDITIONAL INFORMATION
For questions regarding Rocky Mountain PBS programming or to report technical difficulties please contact Viewer Services at 1-800-274-6666.