TIM GILL CENTER FOR PUBLIC MEDIA
The Tim Gill Center for Public Media is a collaboration established in 2012 between 22 partner organizations, all working to connect people, expertise and resources to create and distribute new content that tells stories that would otherwise go untold. Rocky Mountain PBS is the convening partner with the following collaborators: Pikes Peak Library District, KRCC 91.5FM, UCCS, Pikes Peak Community College, and Rocky Mountain Community Radio (a consortium of 17 community-owned radio stations around the state of Colorado). The Tim Gill Center Collaboration produces programs to increase citizen participation in public media and foster citizen journalism.
Tim Gill Center Staff
The Tim Gill Center for Public Media staff manages not only the building activities but all Southern Colorado events by Rocky Mountain PBS with the help of the KTSC Staff in Pueblo and a group of helpful volunteers. [More…]
Additional Occupants at the Tim Gill Center
In addition to Rocky Mountain PBS, the Tim Gill Center for Public Media also contains offices for other community organizations. Please check out the additional occupants of the Tim Gill Center [More…]
Building History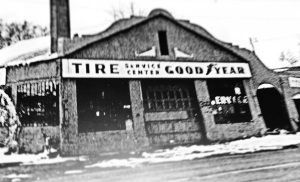 The Tim Gill Center for Public Media is housed in the former Colorado Springs home of the Gay and Lesbian Fund for Colorado, a program of the Denver-based Gill Foundation. The building used to be two separate spaces housing a tire station built in 1925 and a horse barn built before the turn of the century. In 1986, pioneering real estate developer and investor Tom Hudson began work to join these two historical buildings to create an 8,500 square foot office and retail "spec" space to be called "The Metro."
When Hudson closed on the space in 1984, he said he always liked the the property, noting that its "importance is not in the value of the land but in the building itself," he stated. "We'll be looking for creative type tenants who can use unstructured open spaces." Hudson didn't know at the time that the Gay and Lesbian Fund for Colorado would be just such a tenant for more than a decade, bringing to life his vision of a building that would join together an entire community.
In 2011, the Gay and Lesbian Fund for Colorado offices were transitioned to Denver and in 2012 the Gill Foundation awarded Rocky Mountain PBS the building, which had become known throughout the state as a place to convene, collaborate and create positive change for a greater community. The Tim Gill Center for Public Media carries on the vision of Tim Gill and the Gill Foundation by ensuring the space is always available free of charge to community nonprofits, and the Center itself is a collaboration between 21 organizations throughout the state, all working to inform, engage and elevate citizens in dialogue vital to building a better Colorado.
Support Rocky Mountain PBS
Each week, nearly 900,000 people throughout Colorado turn to Rocky Mountain PBS to discover inspiring local, national and international programming; find diverse viewpoints; score front row center seats to world-class performances; and experience lifelong learning opportunities. Rocky Mountain PBS celebrates its 58th anniversary on the air this year. The network began in Denver in 1956 as Colorado's first public television station. It is now Colorado's only statewide television network, with stations in Denver (KRMA), Pueblo/Colorado Springs (KTSC), Steamboat Springs (KRMZ), Grand Junction (KRMJ) and Durango (KRMU).
Become a Member
One of the easiest and most effective ways to support Rocky Mountain PBS is by joining the Summit Society. Summit Society members enjoy the convenience of automatic, ongoing monthly contributions and automatic membership renewals each year. For as little as $10 a month you can provide Rocky Mountain PBS with an invaluable resource: a regular, stable source of revenue to support the great programs that you enjoy year after year.
Vehicle Donations
Thinking about selling your car, boat, motorcycle, truck or other vehicle? Donate it to Rocky Mountain PBS instead! When you donate your vehicle to Rocky Mountain PBS you will be supporting all the programs you love; plus, you can receive a tax deduction when you itemize your return.
Underwriting and Sponsorship
Your organization will cost-effectively reach a highly targeted statewide or regional audience, whether you wish to be in front of businesses and corporations; educated, engaged and loyal viewers; young families; business and community leaders; women or philanthropic citizens. Rocky Mountain PBS averages only 2 ½ minutes of sponsor messages per hour, compared to over 15 minutes commercial TV. Your message will be seen and heard by an educated and receptive audience. Rocky Mountain PBS viewers don't tune-out…they tune-in.
About KUVO/KVJZ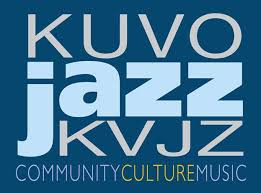 KUVO/KVJZ is a jazz public radio station dedicated to providing distinctive music, news, and information programming that reflects the values and cultural diversity of its listener community. KUVO/KVJZ has served the community since 1985 with jazz, blues, news and a weekend lineup of culturally rich diverse programming. The station is on 89.3FM Denver, 89.7FM Breckenridge, and 88.5FM Vail.
About Rocky Mountain News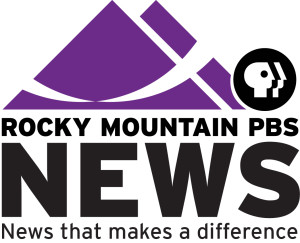 Rocky Mountain PBS News produces in-depth, research-based journalism. It collaborates with the most respected news outlets to fill a void in serious public-service journalism by delivering in-depth news to newspapers, radio, television, computers and digital devices.