The Tim Gill Center for Public Media's Citizen Journalism coursework is designed to engage community members with local media outlets via hands-on training in interview and recording skills and broadcast production. This month-long class structure is offered at the Tim Gill Center in partnership with Rocky Mountain PBS and Pikes Peak Library District – Library 21c. Students are invited to discover and discuss the history and intent of citizen journalism, then work to produce radio interviews, feature stories and audio essays that are made available to partner organizations and local media outlets. To be notified of the next available course set, please email katep[email protected]. To learn more about the Media Lab, click here.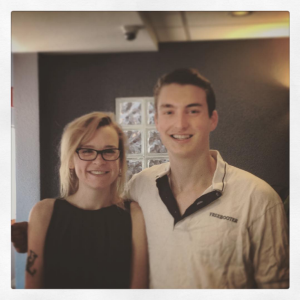 Ian Foster came to Rocky Mountain PBS as a summer intern from Wesleyan University. As part of his internship, he created a feature radio piece on Colorado Springs' National Natural Landmark, Garden of the Gods. In his story, Ian discovers the history and seeming universal draw of America's favorite public park while lending an ear to the theory that it is hard to visit without feeling some spiritual impression. Produced at the Tim Gill Center for Public Media in June 2015.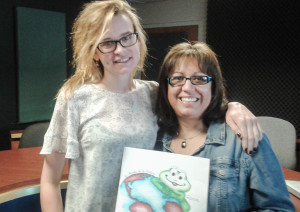 Citizen Journalist Diana Ramirez created a bilingual children's series, Mrs. Frog's World, in conjunction with RMPBS and the Tim Gill Center for Pubic Media. Diana, a native of Venezuela, had long wanted to create a radio series to help teach children Spanish. The Tim Gill Center for Public Media's Citizen Journalism course was the perfect opportunity to make her eight-part series a reality. Listen below: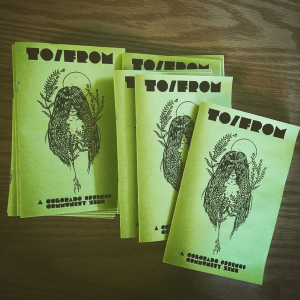 The first Tim Gill Center for Public Media Community Zine was compiled via a month-long workshop in June 2015. Copies were distributed around Colorado Springs, as well as at the Colorado Springs Zine Fest and the Denver Zine Fest! You can read a digital version of the zine here!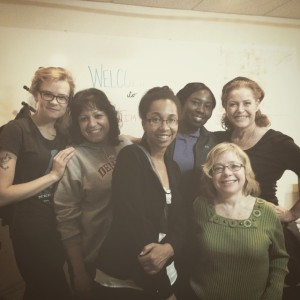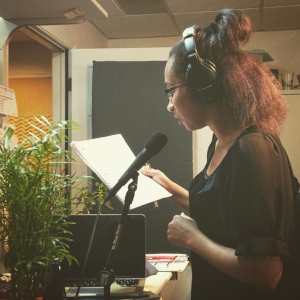 Citizen Journalist Rayven Irons interviews Dr. James Tucker, State Director for Juneteenth, about this year's events celebrating African American independence in Colorado Springs. (April 2015)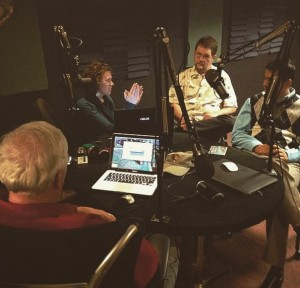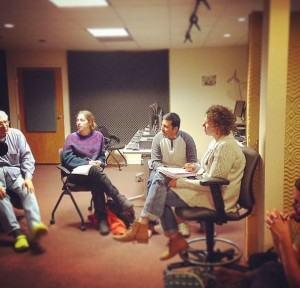 Keith Simon interviews former state legislator and KCMJ Community Radio founder Dennis Apuan as part of the Tim Gill Center for Public Media's Citizen Journalism program. Apaun, a Pilipino immigrant, found his voice and sense of calling within the community by celebrating freedom of speech through the creation of a community-based radio station. (February 2015)
Hair stylist Ria Hurst explores her personal journey to help people alter their hygiene regiments using local, ethical products in the first episode of her series "Makeover." By spotlighting individuals and businesses offering products with safety and ingredient integrity in mind, Ria hopes to bring awareness to the harmful chemicals used in many health and beauty products. (February 2015)
Ryan Kulp interviews founders Marina Eckler and Jonathan Fey and volunteer Chris Davis of Mountain Fold Books. A vivid new picture of literary innovation, Colorado Springs' Mountain Fold Books functions as a reading room, bookstore, and venue for lectures, authors, performers, artists and events. (February 2015)